BLACKEST NIGHT #6 ARRIVES THIS WEDNESDAY, AS THE BIGGEST ISSUE IN THE SERIES YET!


Okay, of course, the biggest thing this Wednesday is the release of BLACKEST NIGHT ISSUE #6. This is one of the most pivotal issues in the series, and from everything I've seen, it definitely lives up to the hype. DC did a great job of picking this as the one book they shipped this week, as this is probably going to be one of the Best Issues of 2009. And, just in the nick of time, with this being the last week of the year!

For those of you who have yet to find comfort in the warm, fuzzy death-shrouds of Blackest Night... you have gotta check this out. In a nutshell, every dead DC character is rising up as vengeful Black Lanterns (Zombie Green Lanterns?), and going around tearing the hearts out of the living. There's been a WHOLE lotta stuff that's gone down, so rather than getting you confused with my rambling... go here, and read the Wiki entry to get an idea about what the Blackest Night is all about!

Looking to get started with Blackest Night? We recommend either going back, and snagging GREEN LANTERN: SINESTRO CORPS WAR v.1 trade paperback, to start at the very beginning, OR, if you'd like to catch up quicker, picking up GREEN LANTERN #43 *PRELUDE TO BLACKEST NIGHT*,and then going straight into the mini-series.


SIEGE THE NEW YEAR THIS WEDNESDAY, AND GET FREE AVENGERS ID CARDS, FREE ORIGINS OF SIEGE ONE-SHOTS, FREE MARVEL CALENDARS, AND, HEY.. FREE CAKE!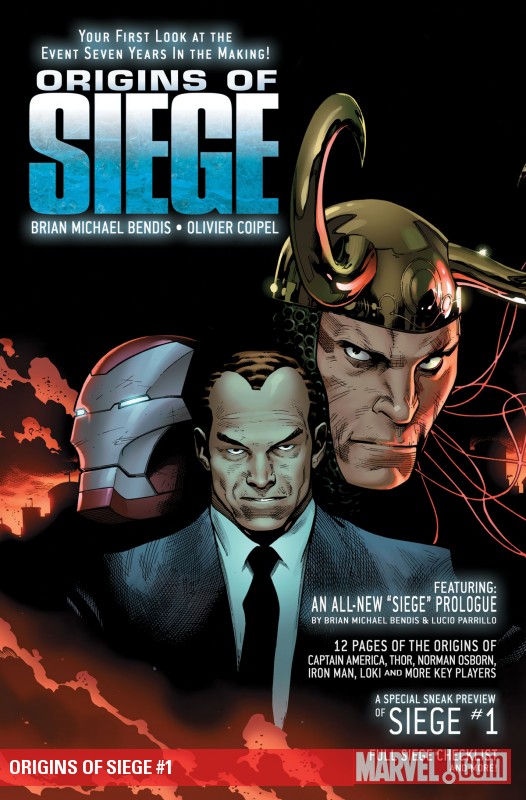 Okay, so Marvel can't sit this party out, and they've provivded us with a TON of freebies to give out to YOU just for coming through our doors this Wednesday here at Third Eye. Of course, the coolest of which, being the AVENGERS ID CARD, but you know, the second coolest being the ORIGINS OF SIEGE one-shot which features an ORIGINAL, NEW CONTENT PROLOGUE to SIEGE by Brian Michael Bendis, as well as several character bios, and origins.

In addition to the Origins of Siege, and the AVENGERS ID CARDS, there's also a spiffy Marvel 2012 Calendar we'll be giving out all day on Wednesday as well. So, definitely make sure you come in Wednesday to grab your's, because supplies are limited!

Click here for a preview of the ORIGINS OF SIEGE one-shot!

And, more SIEGE THE NEW YEAR GOODNESS, Third Eye Triple Threat Sale ALL day Wednesday 11AM-9PM! Plus, Black Lantern Cake!

And, as if all these goodies weren't enough reason to come launch into a brand new decade with us here at Third Eye.. we're having a killer sale event! We're going to be hosting our first ever Triple Threat sale, where we'll be randomly tagging various graphic novels, action figures, hardcovers, and more with colored tabs (don't worry, they won't damage the books! :) ).

Here is how the color system works out:

YELLOW - 40% OFF
RED - 30% OFF
BLUE - 20% OFF

Finally, everyone who comes in on Wednesday December 30th, will receive a raffle ticket to go see (semi)legendary metal rocker THOR at SONAR on January 8th! We'll be doing the drawing next Monday in the newsletter!



And, that's not all we got going on this week here at Third Eye to prepare for 2010!



Each day, we'll be running a special promotion as we count down to New Year's Day! Here's a look at what we have going on!
TRY SOMETHING NEW TUESDAY 12/29/09

-
Buy the first issue or volume of a series, and get the second issue or volume 20% Off!
"SIEGE THE NEW YEAR" WEDNESDAY 12/30/09

-
Blackest Night #6 arrives, and features some HUGE reveals! Plus, everyone who comes by on Wednesday will receive a FREE "Origins of SIEGE" One-Shot, a FREE Avengers ID card, and a free Marvel 2012 Calendar. Plus! We'll have cake, and soda to give you that sugar rush to keep you going, and we'll be hosting our big Triple Threat Sale.
THIRD EYE'S "YEAR IN REVIEW" THURSDAY 12/31/09 *NEW YEAR'S EVE*

-
We'll be spotlighting the best books of 2009 all day on the 31st, and giving some glimpses of things to come in 2010. All of these spotlighted titles will be 15% off.
BRING A FRIEND FRIDAY 1/1/09 *NEW YEARS DAY*

-
Bring a friend in Friday that's never been to the shop before, and get coupons for both you and your friend good for 20% Off Your Next Visit! Of course, it's gotta be a friend that's looking to get into comics, or experience the joy that is Third Eye! :)

INDY COMIC BOOK WEEK ALL WEEK THIS WEEK HERE AT THIRD EYE!
We're proud to say that we here at Third Eye are one of a handful of stores here in Maryland that are official sponsors and hosts of Indy Comic Book Week! We've always been firm believers that if a comic is good, it's good no matter who publishes it, whether it's from the major publishers, or some guy in his basement.. if it's good.. it's good! And, that's why we're totally down with the idea that this is a perfect week to showcase some fantastic indy books! On our new issue rack this week, we'll have a mix of Indy Spotlights, and Best Of 2009 choices, and below, is a few highlights of the books we've gotten in for Indy Comic Book Week. A lot of these are so below the radar that they're not even carried by major distributors like Diamond, and man, there are some true GEMS out there!
The Road To God Knows by Von Allan

Here's one that I actually just finished reading today, and it really hit me. While I feel that the art has a little bit of a ways to go, the writing on this one is so damn heartfelt, and full of feeling, that I was really into it. It might be that the subject matter is kind of close to home for me, and some of my own personal family experiences, but this is REALLY good stuff.
The Road To God Knows is a heartwrenching graphic novel about a girl and her mother who happens to be schizophrenic. The way that it's written is very respectful of the subject matter, and actually handles it well. Marie's (the daughter) mother is not portrayed as a villain, but the pain that she causes Marie is very real. Von Allan manages to capture the honest-to-god helplessness and frustration of someone who has to deal with that kind of situation, and I swear, this one really keeps you turning the pages. Marie finds her escape in rock music, and pro-wrestling, and the background plot is how her and her friend are trying to earn money to go see a wrestling show that's coming to town.
I know it sounds like a real downer, but it's always a joy to find a comic that makes you feel something, and this is one of the best I've come upon. I honestly will be ordering a big stack of these tomorrow, in addition to the ones we've already got in, because I was so impressed. I highly recommend giving this one a peek if you're into true life drama stuff.

NEON GIRL by Dennis Pacheco

NEON GIRL is a fun, tongue-in-cheek superheroine comic that offers a fun, irreverent take on the superhero genre. Neon Girl's sort of an everywoman superheroine who's strong, and confident, but has to deal with the lameness of every day life. It's humorous, it's fun, and the art is neat. A cool liittle mini-comic!
INVISIBLE SAM: THE UNREMARKABLE MAN by Adam O Pruett
Invisible Sam: The Unremarkable Man is about an ordinary guy, that lives in an ordinary world, and feels completely invvisible to it. It's kind of a depressing look at one man and how his dreams never came to be... but it's done in a really funky, humorous art style, so it comes off as very bittersweet.

OLD MAN WINTER and OTHER SORDID TALES by J.T YOST


Old Man Winter is a nice companion piece to Invisible Sam, as it features a an old man, and his small circuit in life. It's very character-driven, and kind of makes you think twice when you see that poor old guy eating by himself at the diner. Again, kind of sad, but still good.. lets break the sad trend with the next spotlight!
To break the trend of all the downers, here's a look at a cool one we're pumped about called SUPERTALK. Remember back when the Beastie Boys were good? You know, before they started getting all touchy-feely and weird.... well, this is the Paul's Boutique of Indy Comics. Fresh, funky, and awesome, it's got some great indie contributors making it a fun read.
ROBOT 13 from Blacklisted Studios
Another one of my favorite new indies is ROBOT 13 which kind of feels like a cross between BPRD/Hellboy and the X-Files. Basically, it's a disembodied skull, floating in an old deep-sea diver's suit, carrying a harpoon, killing monsters of Greek myth. What's not to love? It's two issues in, and we've got both back in stock now at Third Eye!
THIRD EYE YEAR IN REVIEW
The big surprise hit this year was most definitely STUFF OF LEGEND from newcomers Th3rd World Studios. We were lucky enough to get our hands on a preview of this before it hit, and made sure to have plenty in stock to meet the massive demand. This awesome story of Toy Story meets Saving Private Ryan if it was directed by Guilermo Del Toro took Third Eye by storm, and we honestly can't recommend it enough. We currently have both issues 1 and 2 in stock here at Third Eye, for those of you who may have missed it!

If you're not yet reading Irredeemable, then you are really missing out. This amazingly well-done take on the concept "What happens when Superman goes EVIL?" has had us on the edge of our seats every month. The reason it's so good? Writer Mark Waid LOVES Superman, more than anybody, so he knows every nuance, every misstep, every detail, that would make the Man of Steel go wrong. Incredible stuff. You can catch up by grabbing the first trade paperback for just $9.99 here at Third Eye, and then hopping onto the singles with issue #5 for only .99 cents!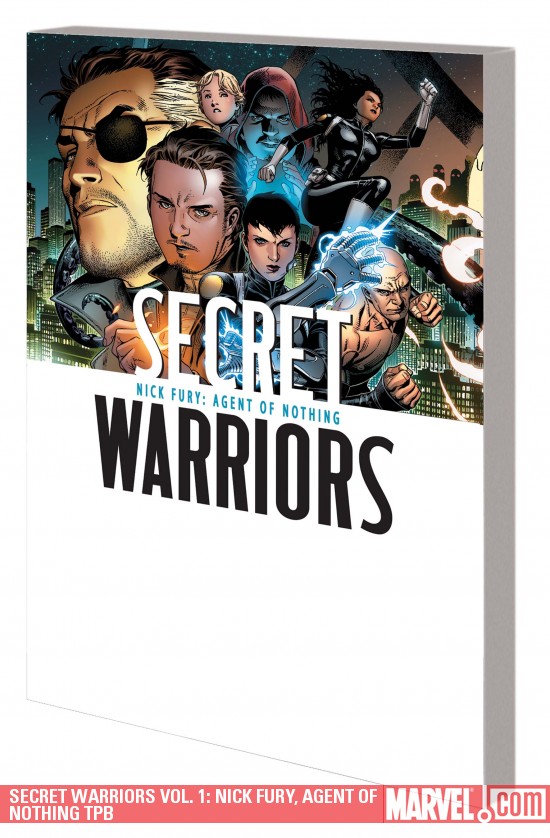 Everyone loves Nick Fury. It's a simple fact. He's a badass. And, Marvel has never done him better than in the Secret Warriors ongoing series from rising star writer Jonathan Hickman and legend Brian Michael Bendis. The whole idea of Fury, and a cadre of kids of supervillains and superheroes all grown up, makes for some very good reading, and the artwork is outstanding. HIGHLY recommended to get you your Marvel fix.
Chew is another breakout hit this year, and it definitely deserves the hype it's gotten. The concept? All poultry's illegal due to bird flu. Prohibition on Turkey, Chicken and more is the norm. And, Detective Tony Chu, a Cibopath, is the F.D.A's (who're now just as serious as the ATF) newest special agent. What's a Cibopath? Well, he gets psychic impressions from whatever he eats. He eats a hamburger, he can see the cow being killed... and, now, the FDA has him eating the remains of murder victims to find out how they died. A GREAT READ! Grab the trade of the first five issues for only $9.99 here at Third Eye, and hop onto the monthly with issues #6 & #7
How could we leave out Blackest Night? The best comic book event we've seen in almost a decade, this event has lived up to the hype in every way. Even if you're not a long-time DC, or Green Lantern fan, writer Geoff Johns has done an incredible job making this story accesible, and compelling to new and old fans alike. The cream of the crop when it comes to superhero comics right now. We highly recommend hopping aboard. The concept? The Black Lantern rings resurrect every dead DCU character you could think of as crazy zombie Lanterns.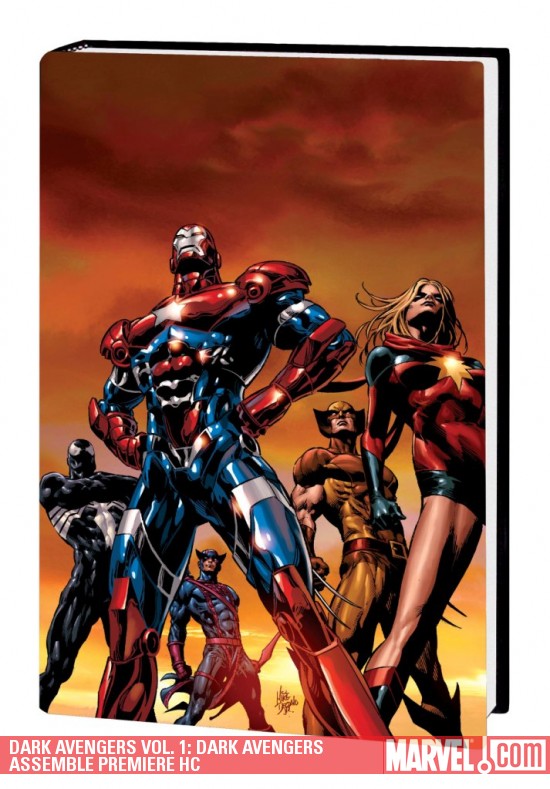 Of course, we can't forget Marvel's biggest book this year (that wasn't Old Man Logan, but technically since that one began in 2008, we're going to leave it out, cause lets face it.. it'd dominate all the competition! :) ), Dark Avengers. Norman Osborn runs SHIELD now, renaming it HAMMER, supervillains like Bullseye, Venom, and Moonstone pose as Avengers Hawkeye, Spider-man, and Ms. Marvel. And, the entire Marvel Universe is flipped upside down. A must-read with great story from Brian Michael Bendis, and amazing art from Mike Deodato. We have both the single back issues going all the way back to issue #1, and the trade paperback collecting issues 1-6.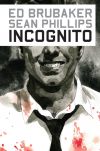 Another Third Eye favorite is INCOGNITO. Apocalyptic Pulp Noir from the creators of CRIMINAL, Ed Brubaker & Sean Phillips. This was one of my favorite comics this year, bar none. AMAZING story that takes a look at a former supervillain who is bored with his new life in witness protection, and his downward spiral back into his old life. Can't recommend it enough!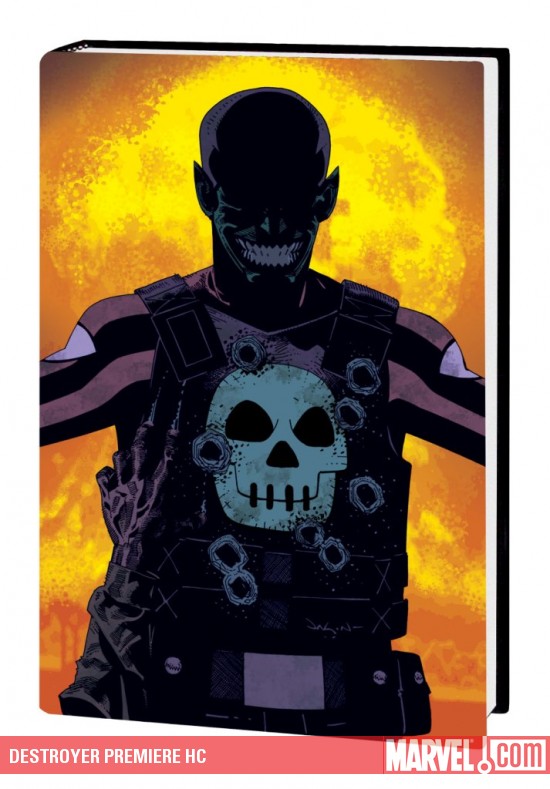 DESTROYER from ROBERT KIRKMAN and CORY WALKER was another sleeper hit. First off, you may already know Kirkman as the man who writes the MEGA-HIT WALKING DEAD and INVINCIBLE. And, now you get his bloodiest book ever with Destroyer. Basically, take one senior citizen vigilante who is on his way out, and give him a mission to murder every single last one of his foes so his family will be safe.. and hey, you get Destroyer. Bloody, violent, and loads of fun. A great read.
The BEST Batman book we have read in many decades, Grant Morrison's Batman and Robin is a fresh, exciting, new-reader friendly approach to the dynamic duo. The fact that it's now Dick Grayson (Nightwing) and Batman's Son (Damian) in the respective cowl and masks, has made this book fresh as hell. It doesn't hurt that the artwork in every issue has been superb. We currently have all the issues in stock, so definitely check it out.
Goodfellas with Vikings. A crime story set in the 9th Century. This series has been INCREDIBLE! Gorgeous art, ultra-violent storytelling, and an intriguing concept about the most despicable two Viking brothers in history. Organized crime meets the Viking era... what's not to love? Catch up by grabbing issues 1,2,3,4 here at Third Eye

Barry Allen returns... and a whole new generation of comic fans learn why he is AWESOME! Geoff Johns, writer of Blackest Night, and Ethan Van Sciver, manage to make the Flash cool, relevant, and fresh all over again. And, if you ask us, it's about time! This character deserves a great book like this. For those of you who haven't read Flash Rebirth, we currently have all five issues in stock.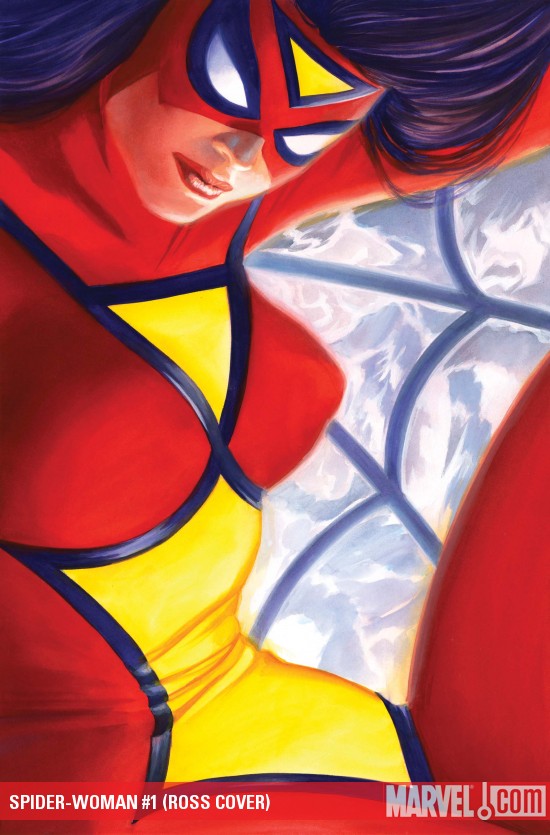 Brian Michael Bendis andd Alex Maleev are a true dream team. Their Daredevil was some of the best stuff in the business, and their work now on the new Spiderwoman series is OUT OF THIS WORLD. Gritty, dark, espionage-fueled storytelling with beautiful art, and a compelling, realistic story. Again, another one we can't recommend enough.

The relaunch of ULTIMATE COMICS was another great move for Marvel in 2009. Not only is Bendis way more refocused on Ultimate Spider-man (the best the book has been since before it hit issue #100), but Mark Millar's return to the ULTIMATE AVENGERS is VERY welcome, and has made that book into one of the top Marvel books coming out for us here at Third Eye. Each issue has been a solid read. We currently have all issues of Ultimate Comics Spidey, Ultimate Comics Avengers, and Ultimate Comics Armor Wars in stock here.

One of the best Vertigo series I've seen to launch in a while, and it's gotten criminally overlooked. Sweet Tooth kind of reminds you of that weird movie Gummo crossed with a post-apocalyptic take on Bambi. Awesome story, awesome art... you should really check this one out.. and hey, the first issue is only $1.00!
That's it for our year in review, although we have much more we'll be spotlighting here in the store. Those are just a few that we felt like rambling on about!

STAFF PICKS

Trish - Beasts of Burden #4 - So sad that it's almost over. READ BEASTS OF BURDEN. I promise you'll like it, especially if you're an animal lover.

Torma - Fall of Hulks Gamma - John Romita JR drawing the Hulk. What more could you want? Plus, it gives a very solid lead on just who the Red Hulk is...

Steve - PUNISHER #12 *FRANKENCASTLE PT 2* - If you forget that this is a Punisher story, and look at it as a REALLY REALLY awesome Legion of Monsters story, then you will too see why I love this story so much. The first one I was kind of like WTF... but, man, the second one.. I'm in love with this. GREAT art. Fun story. Can't get enough!